Summer Lovin' Recipes!
By: Physicians Preference RX

By popular demand from some of our fabulous Facebook followers here are a few of the recipes that we shared with you all during Guest Appreciation Week! We really enjoyed being able to shower you all with love and show you how much we appreciate you. We can't wait to do this again next year!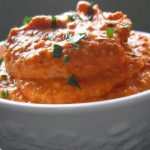 Roasted Red Pepper Hummus
Ingredients
2 garlic cloves, chopped
1 (15-oz.) can garbanzo beans
1/3 cup tahini paste
1/3 cup fresh lemon juice
½ cup roasted red peppers (from jar)
Pinch of salt, pepper, red pepper, basil and other desired spices
Directions
In a food processor combine garlic and garbanzo beans (drained, but save juice), tahini and lemon juice. Process until mixture is smooth, adding reserved garbanzo bean juice until a smooth consistency is reached. Add roasted peppers and process until pepper pieces are finely chopped. Season with spices, transfer to bowl and refrigerate for at least one hour. Serve chilled with your choice of vegetable crudités!
6 large eggs
6 strips of turkey bacon
Salt, pepper and paprika
Pepper, spinach and tomatoes
Directions
Preheat oven to 350 degrees. Grease a muffin pan and line greased cups with bacon (around the sides, not covering the bottom.) Crack an egg into each muffin cup and lightly season egg with pepper, salt and paprika. Stir in vegetables. Bake for 25 minutes or until the eggs have achieved desired firmness.
If there are any other recipes you enjoyed during Guest Appreciation week leave me a comment and I will get the recipe to you!