Festive Fall Pumpkin Seed Recipe
By: Physicians Preference RX
Pumpkin Carving Contest
With all of the different pumpkin varieties at my local grocery store I couldn't help but purchase a few pumpkins for me and my husband to carve! We both have a very competitive nature, so needless to say it turned into a pumpkin carving contest!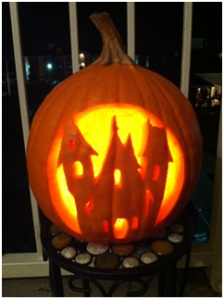 My husband decided to carve his pumpkin to look like a haunted house, and I must say it looks pretty spooky!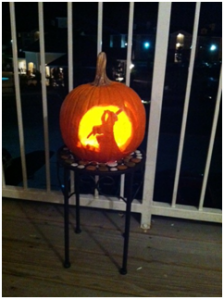 I decided to carve this ghoulish goblin! I must say that both of our pumpkins came out looking very festive, and I can't pick a favorite!
We used all of our seeds that we scooped out of the pumpkins to make delicious roasted pumpkin seeds!
Ingredients
1 cup of pumpkin seeds
Garlic powder
Salt
Pepper
Cajun Seasoning
2 teaspoons of melted butter or olive oil
Directions
Preheat your oven to 300 degrees. Clean your seeds removing any major string or pulp. Toss the pumpkin seeds in a bowl with the melted butter or oil and seasoning. Spread on a single layer lined baking sheet. Bake for about 45 minutes, stirring occasionally until golden brown and enjoy!
Please share with us your pumpkin carvings on our Facebook page! We will have our staff vote on their favorite pumpkin and have a not-so scary surprise for the winner! The contest will end on Halloween, October 31!