Grow a Summer Herb Garden
By: Physicians Preference RX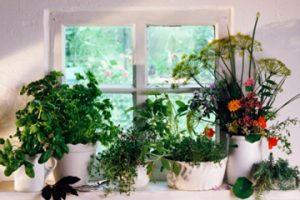 An easy thing I like to do year-round that slims down my waist and grocery bill, is plant a seasonal herb garden. It is so simple and takes up such little space that I can even manage it on my apartment balcony! A few herbs I like to grow in the summer are Basil, Parsley, Oregano, and Rosemary. Here are a few tips on how to make sure your herb garden is successful!
Give plants plenty of room, you can usually get an idea of how much space they need by reading the seed packets.
Water plants regularly and select pots with good drainage.
Turn pots frequently to ensure that they get plenty of sunlight on all sides.
For an organic, all-natural pesticide for herbs, puree 2 white onions, 1 jalapeno, and a clove garlic and place the mixture in boiling water for 30 minutes. Strain out the vegetables and place the liquid in a spray bottle to apply to the herbs.
Recipe for Herb Butter
Ingredients:
1 stick of unsalted butter, cut into pieces and softened to room temperature.
Kosher salt and freshly ground pepper to taste.
1 tablespoon fresh lemon juice
1 cups of assorted fresh herb leaves from your new herb garden (Tarragon, Thyme, Parsley, Basil, Dill, Chives, Marjoram, Oregano or Rosemary)

Directions:
In a food processor combine butter, salt, and pepper. Process until you get a creamy paste, scraping down the sides as necessary, then add lemon juice and process until creamy, finally add herb leaves and process until well blended. Then shape into one small log on wax paper, roll tightly, wrap it and plastic wrap and chill or freeze for up to three months.