Bryana Gregory, PharmD., R.Ph.
By: Physicians Preference RX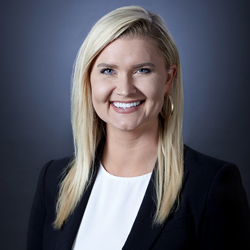 is a California native, born and raised near Sacramento. She attended the University of California, Davis, where she majored in Kinesiology. Following graduation, she competed internationally as a professional golfer until 2012, when she decided to pursue a career in pharmacy. While earning her PharmD at Harding University, she took interest in oncology research.  Her research focused on how genetic mutations impact the treatment of female breast cancer patients and these findings have been published by the American Society for Clinical Pharmacology and Therapeutics as well as the Journal of Clinical Pharmacy and Therapeutics. She is passionate about learning new techniques in compounding pharmacy and the personalized options it offers for our guests. Outside of the pharmacy, Bryana enjoys traveling to different countries, gourmet coffee, and trying bizarre foods.