Spring Cleaning: From the Inside Out!
By: Physicians Preference RX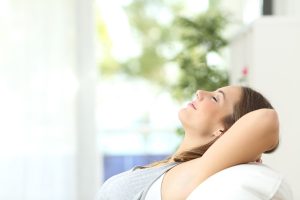 Alright, it's spring cleaning time! Clean out those closets, junk drawers, and don't forget- your gut, too!
Whether or not you participated in the "Yeast-Free With Me: challenge in January, maintaining a healthy gut is an on-going effort. Along with eliminating yeast-containing and yeast-feeding foods, a pertinent piece of the yeast-free protocol is the use of nystatin and fluconazole.
The typical "prescription" for a yeast-free eating plan is to participate for 3 months. During this 3 months, you will need to take nystatin to help eradicate yeast in the gut. Fluconazole is added after one month to eliminate yeast at a systemic level.
If you have yet to participate in the yeast-free eating plan, then we highly encourage you to do so! You may experience a period called "yeast die-off" when you initially begin, but gradually you will feel your energy levels skyrocket, you may lose inches in your waistline and you will notice more glowing, radiant skin.
You may also find that your hormones become balanced quicker, too. After all, an overgrowth of yeast has a direct effect on the production and absorption of your thyroid. A yeast cleanse may be just what you need to clean out your system and put a spring in your step!
If you are interested in going yeast-free, contact your provider to have your nystatin and fluconazole prescriptions faxed down to Physicians Preference  Pharmacy. If you need assistance, motivation, or even a little encouragement, the staff of Physicians Preference Pharmacy is here for you every step of the way. Give us a call at 281-828-9088. Thank you for allowing us to be YOUR pharmacy of choice!