Myth #1: All Compounding Pharmacies Meet the Same Standards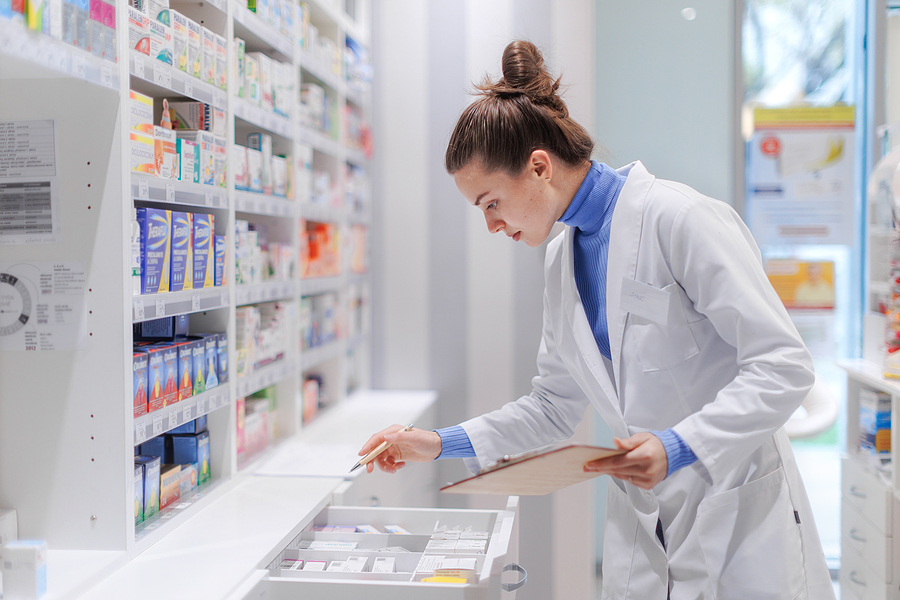 At Physicians Preference Pharmacy, we are committed to providing you with the highest-quality compounded medications and ensuring optimal outcomes with your treatment. We pride ourselves on maintaining the strictest quality standards in compounding to ensure your well-being and satisfaction.
As part of our commitment to your care, we recently conducted a market analysis of local pharmacies and discovered five prevalent myths that we want to debunk together. We will unveil these myths in a 5 blog series, educating you on why quality matters and why Physicians Preference Pharmacy is the right choice for you.
Today in our Myth Series, we will discuss our first myth:
MYTH #1: The board of pharmacy regulates pharmacies, therefore they all must meet the same standards.
Reality: While state boards of pharmacy do set certain standards for compounding, Physicians Preference Pharmacy goes above and beyond to demonstrate compliance with nationally accepted quality control, quality assurance, and quality improvement standards.
In 2007, we became one of the first pharmacies in the nation to receive accreditation from the Pharmacy Compounding Accreditation Board (PCAB). We have maintained this prestigious accreditation ever since, setting us apart as one of the country's best in terms of quality and safety. Becoming PCAB accredited is a voluntary process, and one that we pursued because of our commitment to excellence and our promise to be the best for you, our guests. To become PCAB accredited, every 3 years, we participate in an extensive onsite survey process that includes:
Verification that we are properly licensed in each state where we conduct business
Verification that we are not on probation for issues related to compounding quality, public safety, or controlled substances violations
An assessment of our system for assuring and maintaining staff competency
A review of our facilities and equipment
A review of records and standard operating procedures required to prepare, and repeat with consistency, quality compounded medications
Verification that we use ingredients from FDA registered and/or licensed sources
A review of our program for testing compounded preparations
Only when a pharmacy has met PCAB's rigorous standards is accreditation issued and the "PCAB Seal of Approval" given. PCAB accreditation is the benchmark of quality in compounding pharmacy, and Physicians Preference Pharmacy is proud to carry this accreditation.  You deserve extraordinary compounds and exceptional service. This is our commitment to you!
Your well-being is our top priority, and we understand that the quality of your compounded hormones directly affects how you feel and respond to treatment. By partnering with Physicians Preference Pharmacy, you can trust that our medications are meticulously compounded to meet your unique needs, giving you the confidence to embrace a healthier and happier life.
Throughout this educational series, we aim to dispel more common myths surrounding Physicians Preference Pharmacy, specifically, as compared to other compounding pharmacies, while emphasizing the importance of quality, convenience, and exceptional care. We hope this journey will provide you with valuable insights and a deeper understanding of why choosing a quality-focused, PCAB-accredited pharmacy like Physicians Preference Pharmacy is paramount for your health.
Your trust in our pharmacy is a privilege we do not take lightly. Our dedicated team is always here to provide exceptional care, answer any questions you may have, and support you on your path to optimal health.
If you have any questions or would like to transfer your compounded prescriptions to or back to Physicians Preference Pharmacy, our dedicated team is here to assist you. Do not hesitate to reach out to us at 281-828-9088.
For your convenience, your prescriptions can be picked up at our pharmacy or shipped to your home. We offer overnight and two-day options.
We look forward to serving you and ensuring that your health remains our highest priority. Thank you for choosing Physicians Preference Pharmacy as your trusted compounding pharmacy.
Yours in health,
Physicians Preference Pharmacy