Moisturize Your Skin with Face & Body Revitalizer Oil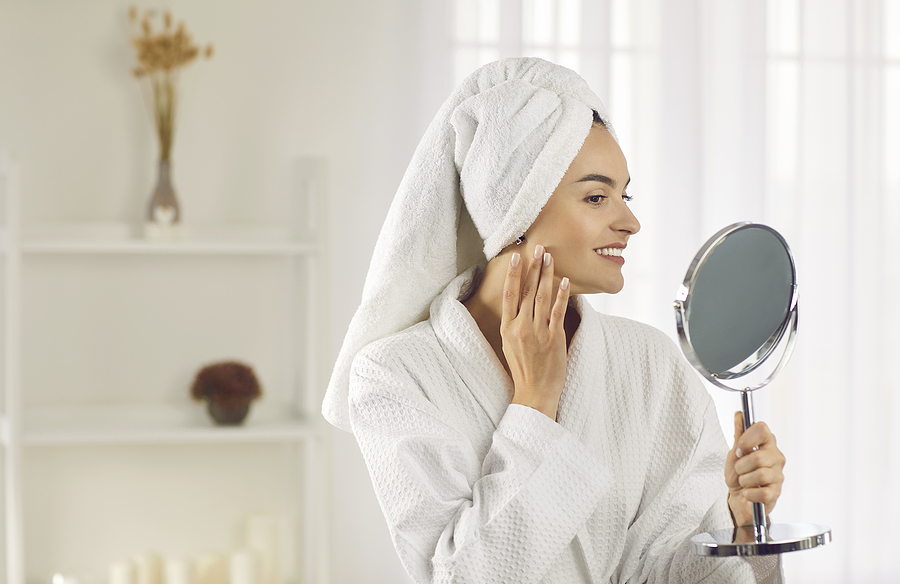 Are you looking for a healthy skin moisturizer without all the harmful chemicals? Phys Pref Face & Body Revitalizer Oil is comprised of Argan Oil, Rosehip Oil, Squalane and Vitamin E. It is a rich moisturizer and will leave your skin feeling soft. It's easy to use – just apply a thin layer to your skin right after showering.
Take a look at some of the amazing benefits of the natural ingredients in Phys Pref Face & Body Revitalizer Oil:
Argan Oil
Argania spinosa (L.) Skeels (Sapotaceae) is a tree species native to Morocco and has a great ecological and socioeconomic value in this area. The fruit of A. spinosa has a kernel that is rich in oil, from which the well-known oil, "argan oil," is used in cosmetics. Argan oil contains essential fatty acids (palmitic, stearic, oleic, and linoleic acids). Argan Oil is used to reduce dry skin and slow down the appearance of wrinkles. It is rich in tocopherols, medium chain fatty acids, carotenoids, squalene, and oleic acid. (1)
Rosehip Oil
Rosehip oil contains an abundance of essential fatty acids, including palmitic, stearic, oleic, linoleic and linolenic acids, along with vitamins A and E. Rose hip seed oil has been used in cosmetics because of its therapeutic effect on skin disorders. The antioxidant and anti-inflammatory properties of rose hip make it a promising aid in reducing signs of skin aging such as dryness, wrinkles and spots. (2)
Squalane
Squalane is a natural moisturizer present in the skin. Squalane appears to be critical in reducing free radical oxidative damage to the skin. (3) Although squalane is produced naturally by the body, the production of this chemical slows drastically after age thirty, thus contributing to dry skin. Squalane is thus more commonly used as a moisturizer. An added benefit of squalane is that even though it is technically oil, it does not have an oily feel, is odorless, noncomedogenic, antibacterial, and is safe for sensitive skin. Besides softening the skin, it is also used in treating skin disorders such as seborrheic dermatitis, acne, psoriasis, or atopic dermatitis. (4)
Vitamin E
Vitamin E is an important fat-soluble antioxidant and has been in use for more than fifty years in dermatology. It is an important ingredient in many cosmetic products. It protects the skin from various harmful effects due to radiation from the sun by acting as a free-radical scavenger. (5)
Order Your Phys Pref Face & Body Revitalizer Oil Today!
Call Physicians Preference Pharmacy today for your skin care needs at 281-828-9088. Our Phys Pref Face & Body Revitalizer Oil does require a prescription from your provider. Check out our other proprietary skin care products, such as our eye renewal cream, eczema and psoriasis support cream, and more, here. It will be our privilege to serve you!
Research