Hormones: The Case for Quality
By: Physicians Preference RX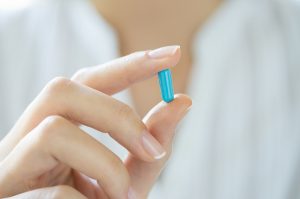 Here's an undeniable truth:  people love a good deal.  From toothpaste and groceries to shoes and bags, it's fun to feel like you got a bargain.  When it comes to the end-of-season clearance on sandals, by all means, shop to your heart's content.
Where you shouldn't cut corners?  Your health.
As a cash-based pharmacy, it's not uncommon for us to hear of people trying other pharmacies first because they take their insurance.  Sometimes, people leave because they can save some money.  The thing they may not realize is that not all hormones are created equal.  If the cost of the prescription is less, you might want to ask if they're cutting corners elsewhere.  And if they are, how does that affect the way your hormones affect you?
Quality Matters 
Hormone levels are delicate.  Inaccuracies in dosages, even small ones, can make a difference.  If you've ever had a hormone adjustment and didn't feel right afterward, then you may be able to relate.
It's not unusual for us to have a guest return to our pharmacy after getting their prescriptions elsewhere because they "just didn't feel as well."  If this is something you've experienced, then here are a few quality standards to look for.
What to Look for in a Compounding Pharmacy
At Physicians Preference Pharmacy, we're very proud of our quality standards, because we can be confident that you're getting just what's on the label.
Nothing more, nothing less.
Here are a few things we've done to ensure quality:
PCAB Accreditation: The Pharmacy Compounding Accreditation Board is considered the gold standard in compounding, and only 6% of compounding pharmacies in the nation are certified.  We were among the first in the nation to become accredited and we've maintained our certification for 10 years running.
Pharmacist Supervision over all Compounding Processes: While compounding can be done by technicians with only periodic checks, we have full-time pharmacist supervision over all processes.
Weight Testing: This is a measure of how much active ingredient ended up in the capsule.  USP allows a 10% variance in what the capsule weighs versus what it should weigh.  At Physicians Preference Pharmacy, any capsules that have more than a 3% variance are discarded and destroyed.
Potency Testing: Although not required by law, we also send compounded samples weekly to a third-party lab to ensure that the correct amount of active ingredient is present in the capsule.
All Preparations are Lactose-Free, and all creams are paraben-free. These chemicals can cause allergies and disrupt hormones.
If you think you might need some hormone adjustments, the first thing to be sure about is that you are dealing with a quality source.  If you have questions, our pharmacists are always happy to assist you.  Give us a call today at 281-828-9088.