Get Your Glow Back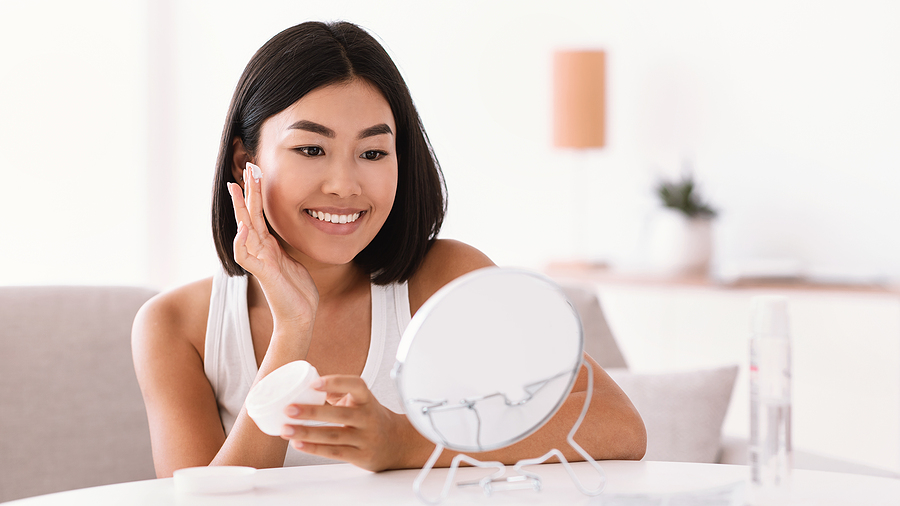 We all want to look our best at any age, and taking care of our skin is a big part of that. Healthy skin helps improve our confidence and self-esteem, and aesthetics treatments are just one aspect of skincare. A daily home regimen is also essential for extending and prolonging the effects of more intensive treatments.
When it comes to skincare products, you have thousands of choices. Some people select products because they are organic, vegan, hypoallergenic, etc. Others shop by price. Many simply stick with the brand they have always used, while others enjoy trying new products.
There is another approach, which many of our guests have embraced. They opt for products that have been formulated by healthcare professionals, based on the latest scientific research, and compounded by a certified pharmacy with the purest ingredients and the most stringent quality control standards.
Physicians Preference Pharmacy's proprietary compounded preparations check off all the important boxes for skincare. Phys Pref products are pure, clean, appropriate for all skin types and affordable. Best of all, they get results!
Phys Pref Skincare Products
Vitamin C Primer: Antioxidants (vitamins C, E and coenzyme Q10) in a base of squalane and grape seed oil. Promotes collagen formation, repairs oxidative damage from toxins and UV rays, resulting in firmer, smoother, younger-looking skin. Also brightens skin discoloration and age spots and serves as an excellent primer for makeup.
Face & Body Revitalizer Oil: Rich, intensely hydrating blend of pure argan oil, rose hip oil, squalane and vitamin E. Helps regenerate new skin cells and diminishes stretch marks and scarring from acne, surgery, etc. Rehydrates and reduces the appearance of fine lines, wrinkles and pigmentation spots, including "pregnancy mask."
Eye Renewal Cream: Vitamin K, caffeine, hyaluronic acid and GHK-Cu plus antioxidants and grape seed oil. Firms and smooths the delicate eye area, while decreasing puffiness and dark circles under the eyes. Also improves skin elasticity and firmness.
Mild Brightening Cream: Retinoic acid, hydrocortisone and vitamin C. Lightens dark spots and other areas of hyperpigmentation by increasing cell turnover. Protects and nourishes the skin.
Acne-Free Cream: Niacinamide, azelaic acid, GHK-Cu, tea tree oil, retinoic acid and other natural anti-inflammatory and antibacterial ingredients. An effective alternative to harsh topical products and oral antibiotics. Calms inflamed skin associated with acne flare-ups, unclogs pores, heals and repairs the skin and helps to prevent further breakouts.
Rosacea Cream: Azelaic acid, niacinamide, GHK-Cu, vitamin K and hyaluronic acid plus squalane and rose hip oil. Reduces redness associated with broken blood vessels and flushing and calms inflamed skin during flare-ups. Also moisturizes dry, scaly skin, which often accompanies rosacea.
Skin Renewal Serum: Estriol, progesterone, alpha lipoic acid, GHK-Cu and other rejuvenating nutraceuticals. Helps promote skin cell turnover, tones and tightens the skin and evens out the complexion. Noticeable improvements in the appearance of fine lines and wrinkles with daily use for several months. Also available estriol- and progesterone-free.
Hydrating Cream: Proprietary blend of DHEA, hyaluronic acid, niacinamide, GHK-Cu and  ceramides, anti-aging ingredients that work at a cellular level to rejuvenate and firm the skin. Decreases papery appearance of the skin and improves elasticity, hydration and brightness. Excellent evening moisturizer that works while you sleep.
The Phys Pref skincare line is compounded by Physicians Preference Pharmacy under the highest standards and quality control. To find out more about our skincare products, contact Physicians Preference Pharmacy today at 281-828-9088.
These products do require a prescription, but we make it easy. We work directly with your prescriber to obtain a prescription for our compounded skincare:
If you see a prescriber anywhere in the U.S., simply put us in touch with them and we handle the rest.
If you are a guest of the Hotze Health & Wellness Center or receive treatments with our Aesthetics Team, please contact 281-698-8770 directly to request a prescription.
Don't Take Our Word for It…
Here's what one enthusiastic guest had to say about Phys Pref skincare products:
             "Taking care of my skin has always been a priority for me. I have tried practically every skincare product out there at one time or another and have spent thousands of dollars on high-end designer brands. 
             "As a Hotze Health & Wellness guest, I know firsthand the high quality and purity in all the supplements, hormones and other products they recommend. So when I heard about the line of specially compounded skincare products, I decided to try them. Within two weeks of using Phys Pref Vitamin C Primer, Skin Renewal Serum and Hydrating Cream, I was sold. I was also sold on the prices. I was spending $125 on one "anti-aging" cream alone! These products cost about half that much.
            "I love the clean feel and smell of the creams and serums and the subtle improvements I've noticed in my skin. l also appreciate their purity. Unlike most over-the-counter products, including many of the expensive designer brands, Physicians Preference Pharmacy products contain no unnecessary ingredients, fillers or additives, so they're great for my sensitive skin. And the price is right!" — E.M.