Do You Know What's REALLY in Your Hormones?
By: Physicians Preference RX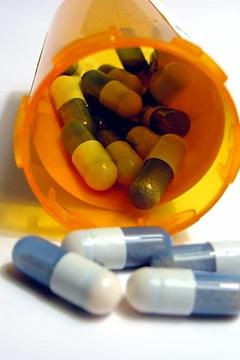 Did you know?
At Physicians Preference Pharmacy, we believe that the quality of your compounded hormones directly affects the way you feel and respond to those hormones.
In light of that, we have committed ourselves to the following standards of excellence.
In 2007, Physicians Preference Pharmacy was among the first in the nation to receive accreditation from the Pharmacy Compounding Accreditation Board (PCAB)and maintain accreditation to date. This seal of approval ranks Physicians Preference Pharmacy as one of the nation's best in quality and safety.
There is pharmacist supervision over all compounding processes. While compounding can be done by technicians with only periodic checks, we have full-time pharmacist supervision over all processes.
Compounding bioidentical hormones is our specialty and has been for over 15 years.
All of our compounded batches are weight-tested for accuracy onsite. This is a measure of how much active ingredient ended up in the capsule.  USP (United States Pharmacopeia) allows a 10% variance in what the capsule weighs versus what it should weigh.  At Physicians Preference Pharmacy, any capsules that have more than a 3% variance are discarded and destroyed.
In addition to onsite weight testing, multiple samples per week are sent to an outside laboratory for potency testing. Although not required by law, Physicians Preference Pharmacy goes above and beyond to ensure that the correct amount of active ingredient is present in the capsule so that our guests feel exactly the same from prescription to prescription. Physicians Preference Pharmacy ranks number 1 in Houston in number of samples for potency testing and in the top 8% of pharmacies nationwide.
All preparations are lactose-free, and all creams are paraben-free. These chemicals can cause allergies and disrupt hormones.
Most guests who transfer their prescriptions to a different pharmacy to save money return because they "just didn't feel as well" taking lower quality compounds.  If you've experienced this yourself, then we are here to serve you.  Give us a call today at 281-828-9088. It will be our privilege to serve you!